PROGRAMS

The best individual and group programs available to help you reach your maximum potential.
ABOUT FASTTRACK2

Founded by Simon Davis, FastTrack2 is Lewis Center's premier private health and well-being gym. Simon went to school in England and focused his education in the fitness industry and Personal Training. Simon played football (soccer) in England from the age of 4. At the age of 17 he went on to play semi-professional for 18 months before leaving England for a 6-month around-the-world trip.
FastTrack2 is a unique gym, as it has all the quality equipment as the big-box gyms but the private personal feel of a small, private one-on-one gym. FastTrack2 is focused on getting you the results you desire and we take great pride in what our clients achieve.
FastTrack2 is a private training facility located in Lewis Center, OH.
WHEN YOU JOIN THE CLUB, YOU JOIN THE FAMILY

Joining FastTrack2 will give you exclusive club access, nutritional guidance and the motivation which comes from being apart of a team
STRIKE HARDER
Come to 3Lions for specialized training for soccer. We train all youth ages (4-18). build and extend fundamental skills such as ball striking and game play.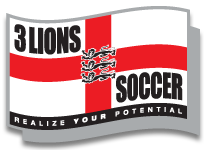 WHAT'S TRENDING

Anyone can buy a building and stock it with dozens of different [...]
 There are still many people out there that confuse body composition [...]
Achieve Your Fitness Goals
Special Offer-Get your first week free so you can see how much you'll love training at FastTrack2 before having to buy your first month. Text 614-638-2942 now!
Flexible membership packages to suit all levels of training to help achieve your fitness goals.